At the beginning of the new academic year, ESCS welcomed almost 80 incoming students from the Erasmus+ program.
On October 1st, ESCS' Executive Board and International Relations and Academic Mobility Office (GRIMA) promoted a welcome session for the incoming students from the international mobility program Erasmus+, who chose the school, and also Lisbon, to study.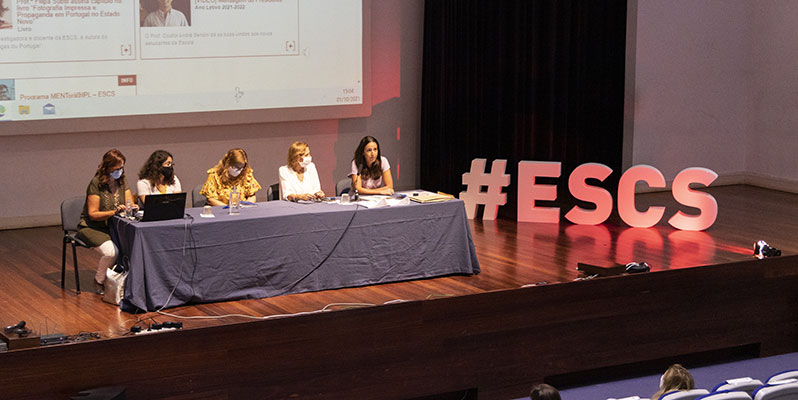 At the 1st semester of the academic year 2021/2022, school received 79 incoming students, mostly from Spain (31), Belgium (13) and the Netherlands (8). Twenty-one of those students chose to study at ESCS not only for the winter semester, but also for the summer one.
Professor Carla Medeiros, one of the institutional coordinators for the mobility programs, Ana Carolina Martins, the president of the Students' Union, GRIMA staff and also Margarida Saraiva, from CLiC (Centre for Languages and Culture), welcomed the students and helped to clarify their eventual doubts concerning to classes registration and some useful information about the school.