In the Council of Representatives, the activities are analyzed and the future is put into perspective and all the school agents have an active role.
This council, as ESCS' main body, has as mission to approve and supervise the activity and financial plans and reports, presented by the President.
The Council of Representatives is made up of 9 teachers, 4 students and 2 non-teaching staff. The mandates are of four years, with the exception of the student representatives, which have a one year mandate.
According to ESCS Statutes, the election of the council's members is done by list, which is organized by bodies (faculty staff, students and non-teaching staff), applying the proportional system and the method of Hondt.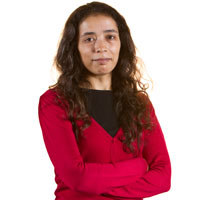 President:
Professor Cláudia Silvestre