The Council of Representatives analyzes the School's activities and makes recommendations as to its future. All those who intervene in the life of the institution have a say.
This council is the principal management body of the ESCS and its main responsibility is approving and supervising the activity plans and reports and the financial statements submitted by the School Executive Board.
The Council of Representatives is composed of nine faculty members, four students, and two non-faculty staff. Students' representatives are elected for a period of one year; faculty and non-faculty staff are elected for four-year periods.
Per the ESCS's Statutes, the election of the members of the Council of Representatives is made by list and organized by group (faculty, student and non-faculty staff). The proportional system and the d'Hondt method apply.
Image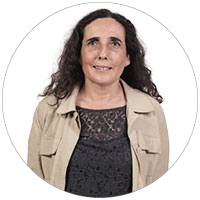 President: Prof. PHD Júlia Leitão de Barros