Published: 22.11.2022
ESCS formalized this year, a partnership with the Native Scientists enrichment curriculum and science communication program "Scientist return to school".
The Scientists return to school, an initiative of the non-profit organization Native Scientists, aims to bring closer children and scientists, adding to the promotion of scientific culture and literacy. As a partner, ESCS contributes to increase the participation of scientists from the Social Sciences and the Humanities.  
Image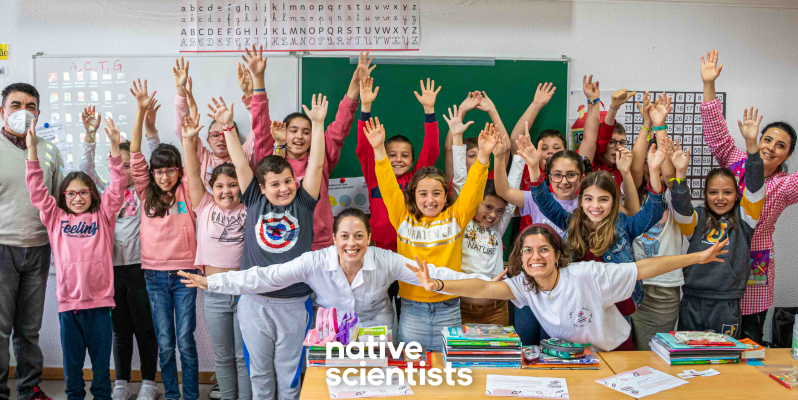 The scientists that participate in this program will return to the schools where they completed their primary education to conduct science ateliers with the young students. To do so, the participants may attend a preparation session of science communication for the scholarly public and will have all expenses covered (materials, travel and accommodation). To be eligible as a scientist, one has to fulfil only two criteria: do research in any knowledge domain (that also includes master students), in Portugal or abroad, and have attended primary education in Portugal. Beyond the participation of faculty and researchers, all ESCS students can participate by integrating the Native Scientists team through internships or collaborating on projects within the scope of their courses or specific curricular units. 
The Native Scientists was founded in 2013 to connect scientists and children across Europe to reduce inequalities, promote quality education and celebrate diversity. Today, the initiative counts on a network of over 3,000 scientists and their educational programmes have established over 20,000 connections between scientists and children, particularly underserved children.
Besides ESCS, the «Scientist returns to school» has partnerships with the Champalimaud Foundation, the Instituto Superior Técnico, Nova University and the University of Porto, among others.
For further information, please contact the ESCS Research Office.
---
Photography courtesy of Native Scientists.