Thinking communication in the areas of teaching and research is the effort assumed by the members of the Scientific-Technical Council. 
This council is responsible for defining the scientific and the academic policies that underlie the courses taught at ESCS.
According to the Statutes of the ESCS, the Scientific-Technical Council elects, every four years, its Chairman from among its members. At the proposal of the President, is also elected a Vice-President.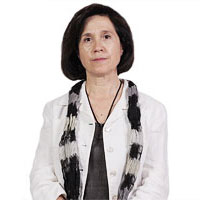 President:
Professor Isabel Simões-Ferreira