ESCS and SP Televisão present the conference of opening of the 2nd period of the post-graduation in Storytelling.
Date: 18th April
Hour: 2 pm to 4 pm
Room: 2P9
Free admission.
The conference is aimed at students of the post-graduation. However, the external public can attend to the conference.
The conference will be lectured by Charlotte Essex, script editor of recognized international merit.
Charlotte Essex (England)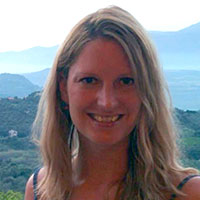 After working at Company Pictures for more than four years, Charlotte Essex began her theater career in July 2010 and was nominated for Best Fringe Production by M.E.N. Awards. She is on the writing team for the BBC One series Doctors and has several projects under development for theater and television. She was script editor of 20 episodes of EastEnders, also for BBC One, and currently works as script editor for Mainstreet Pictures.
---
NOTE: The following episodes will be viewed at this conference. For that reason, students should view them previously.
Episode 1 [play]
Episode 2 [play]
Organization: ESCS and SP Televisão